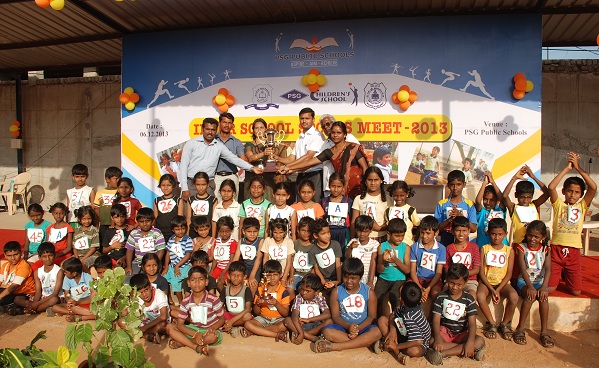 "Best School Award" for the academic year 2008-2009 by Tamilnadu Elementary Educational Department for the "Overall Performances" like "Infrastructure, Teaching Methodology, Pupils Discipline, Parent Teachers Association, Sports, Involvement of Competitions" and so on.
"Overall Championship Trophy" was awarded in PSG Interschool Kiddies Sports Meet in 2014.
"Overall Championship Trophy" was awarded consecutively for the second year in the Perur Block Level Inter-School Competitions conducted by the School Educational Department.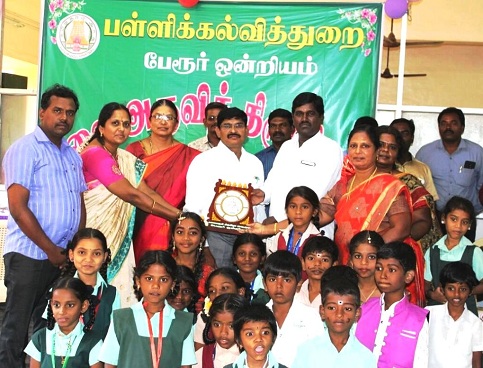 PSG Aided Primary School  at Vedapatti received the "Best School Award" for the second time, for  the academic year 2019-2020 on 7th October 2021 from the   Education Department  of Tamilnadu Government in the district level among 15 Educational Blocks for the "Infrastructure," "Overall Performances" and "Pupils' Achievements." 
                                Only Govt. & Aided Primary and Middle Schools are eligible for this award. Three best schools were selected. While the other two schools are Govt. Schools, our school is the only Aided Primary School to achieve the distinction of getting the "Best School Award."
                               Mr.N.C.Nandagopalan, Secretary of PSG Schools, Mr.K.Ravi, Headmaster along with the teachers received the "Shield" from Ms.N.Geetha, Chief Educational Officer of Coimbatore, in the presence of Mr.E.Sivanandhan, District Educational Officer of Perur  and Ms.S.Tamilselvi, Block Educational Officer,  Perur Range  .
The "Shield" was received again by the Headmaster along with the teachers and the Secretary of PSG Schools from Shri. L.Gopalakrishnan, Managing Trustee, at the  60th School Committee Meeting on 19th October 2021.